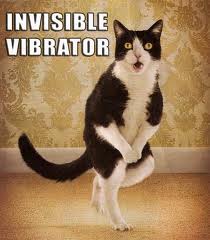 When the request came in i figured what the hell i love sex toys (dildos, vibrators.. i love them all)  so i could review one for this company. I really do love toys and have a rather tasty collection. I had the toy sent to me care of Lou. I didn't feel comfortable giving out my address and i haven't set up a PO box yet. I threaten to do that like every 2 months and then never do it, so all my packages are sent care of Lou. Lou is my best friends cat,  basically i have all my shit sent to her house in care of her cat and since the delivery people (fed ex, UPS, USPS) all know Lou (he makes friends) i think its hilarious when he gets mail. I really  think its funny when Lou gets sex toys in the mail.
I was sent the Neon Glass Vibrator i was pretty excited about this because I'm a glass dildo convert. About a year ago maybe a little longer i tossed out all my old rubber dildos. They dont have a long shelf life and after a while i think they just get gross. I vowed to only collect glass toys. Though i do get the occasional rubber dildo to make clips with, they are just for clip making though and … not for my pleasure.
This toy was pink and it was the kinda glass dildo that has a vibrator in it. First of its more like a glass sheath around a vibrator. So think if it like that, not like a vibrating glass dildo.  After picking up the package from Lou i brought it home for a little "me" time. After removing it from the package i noticed a few things.
1. It's really cute.
The glass sheath is shaped like a real cock and has some nice ridges and like I said before its pink. (the vibrator  not the glass)
2. It's small. I didn't pick out the size and honestly i dont know if thy come in different sizes but id say it's not even close to a med, its a small for sure.
3. Batteries are not included.
After scrounging for some batteries I put the toy to work. Okay the vibe slides out of the sheath. There's a couple small rubber bands that i think are supposed to help it fill the space in the toy so the vibe doest just slide right off but they dont work well. One was broken, the other just made it hard to keep the vibe all the way in the glass sheath. I resolved to just hold the vibe in place within the sheath with my hands while i diddled around with it.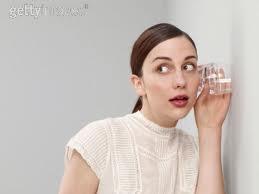 Okay problem number two..  its fucking LOUD.  That vibrator knocking against the glass makes it almost impossible for the neighbors not to think. " Hey that's a really loud vibrator next door that slut is using"  If you take some time you might be able to find a way to hold it so its less loud but then your paying all your attention to holding it the right way and not using it. If youre going to use this you need to just say "fuck it, its loud. i can can deal" The vibration is multi speed you can turn the ring up or down for more of less and get it where you like it so that's nice a plus. However the distraction of how loud it was made it impossible for me to get off using it, It was way too distracting.
If you live secluded in the woods away from civilization  it might be the little cute mini glass toy for you, a nice little introduction into the glass toy world. However if you are already a glass toy convert or live like i do where the neighbors can hear things though your walls, then they are going to hear this for sure.
Though some of you might just like that aspect… sluts.