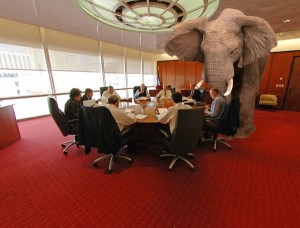 I've been escorting for years and been involved in the sex business in one for or another for even longer. It will effect how you see the world and how you do things. Some positive, some negative. The sum of my experiences makes me who i am, motives me and shapes my world view. Being an escort isn't about your needs, your sexuality or you anything. Its a service industry job. you are there to serve another's needs. I get approached all the time by young hopefuls as i like to call the. Many right after some big glossy pretty exciting hooker story breaks in the news. They want to be escorts because they think its glamorous, they want to control men with their sexual prowess, they want to explore their new found sexuality and get paid for fucking hot sexy men who they'd  fuck anyways for free. Yeah,  its not like that.  Escorting isn't about your needs, its about your clients needs. I try to tell those young hopefuls as much and often refuse to help guide them and  mentor them. Instead preferring to direct them to their local hook up website where they can explore their sexuality and learn to exercise their new found pussy power. Preferring to do what i can to keep those that don't get what escorting really is out of my backyard.
My life and experience as an escort also seems to find its way into my real life day to day world. For example yesterday. I had a meeting with a potential client about a freelance job. I had already spoken at length with this guy about his project  and this was a simple chemistry check and i had to sign the non disclosure. He's putting a team together and looking for the right mix. It was right up my alley, i was not just qualified but even over qualified though this project has potential to really skyrocket. I met with him over coffee to talk about what he was doing moving forward and how best what i do and how my skill set could fit in. Well that was the idea anyways.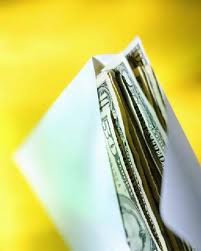 What this meeting turned into was some entitled, self important, blow-hard talking about himself, repeating himself, not making clear points. This wasn't a conversation, this guy wasn't there to engage me and see if i was the right candidate to move his project forward and it reminded me of my escort life. This guy if he wasn't a hobbyist sure was acting like one.  In the beginning of the conversation i tried to interject with my skills bringing up previous projects i had worked on that would fit with his model.  To no avail he was too busy name dropping and repeating himself to notice my presence.  About 25 minutes in i gave up and went into escort mode, smiling, nodding, leaning in when he was speaking, acting interested and making him feel like he really had something special in this project. I as a prop there to service his needs.  All this encounter needed was my tits on the table and an envelope stuffed with cash in my purse.
In retrospect i should have gotten up, thanked him for his time and been on my way  about 15 minutes in when realized what was going on. But i didn't. I don't know why, maybe because my experience as an escort got in the way and i went into survival mode. Subconsciously maybe i didn't think i had the right to walk away i was there so i had to see it though to the bitter end just like when youre in a none to stealler escort situation. compartmentalize, get though it, get out. The situation seemed all to familiar, only i wasn't there to service him it was a business meeting  and he wasn't paying me for my time. I had every right to walk away and not feel guilty or bad about it or that he would trash me on a message board for my "unprofessional" behavior. But that didnt happen. I stayed, I saw it though until he dismissed me and declared the meeting over.
As i was driving home i thought about what had happened, how i so easily slipped into escort mode and didn't assert myself, my skills, my abilities how i gave up in this meeting.  I did myself a disservice yesterday i wont let that happen again.