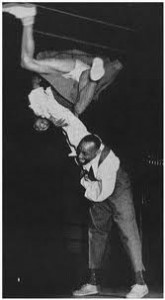 It happened, a well known"hobbyist" a prolific reviewer, a big man on campus, a big swinging dick, a whore fucker beyond all whore fuckers got busted, then he flipped and cried like a little girl. He didn't just flip,  he went above and beyond. He gave access to his personal profile on a national review site (and who knows how many other not national review sites) he handed over his access to screening services and he give the cops his access to  private men's only sections and the jewel of the popos bust…  he gave them access to a private mens only website. You know the one, where they spend the bulk of their time calling escorts fat, overpriced and collud on ways to manipulate and control them.  No one liked it when you found you website was linked to that cesspool of misogyny, now it seems El Flipo has given the popo a perfect excuse to go after other hobbyists and try to enlist the help of escorts to do so.
Law Enforcement has put out official statements on their website, they have spoken to the media, they have taken out backpage ads that  listed names and handles of "hobbyists" they would like more info on. I know for a fact that at least some of those names match those handles.  The have asked for the help of women who feel they have been abused at the hands of these men. They invoke the dreaded trafficking as a way inside to gain support. This whiny little bitch gave the police everything they needed. Access and viable reason.
Mr. Flip really fucked over his "brethren" on this one.  I guess its not really "bros before hos"  which is so often invoked in that crowd. Its more like save your own skin and fuck over everyone else. This turn of events isn't just fucking over his fellow whore mongers, he's also fucked over the ladies as well.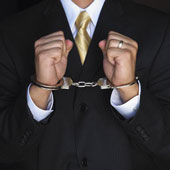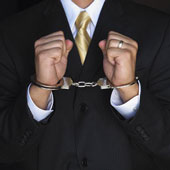 I would guess (and i have heard rumors) that they didn't pop said Flip-a-roney on a scant misdemeanor solicitation of prostitution charge. When the  popo go after the ladies they usually try to up the charge with an add on, like drugs. Get the girl to supply them and wham they have something to work with. Cuz really who's going to sing over a 100 buck ticket in most states. Mr Flip being such a seasoned "hobbyist" would know this and i doubt he would bring the party to the party. So there's more to this. Rumors abound that he was caught with an underage. Still more that he wasn't just trading reviews of escorts for service (a rumor that has been following him around for a long time) but that he actually was running the girls. Well BAM! Now that would make a weak minded fucktard sing. Pimping, pandering, promoting prostitution. Were talking federal here.
So once again some guy cant be satisfied with fucking a hot girl in exchange for a little cash. He's got to get in on the deal, and action. Hes got to grab cash and more likely he wanted the power. The power of influence over his fellow whore fucker and the power of "i can make and break" you over the ladies.. not to mention all the access to free pussy.
What a fucking dirt bag.
Hes blemished our screening services and white list services. I personally will not be using them right now. Why risk it. He's given the cops access and who knows who they contacted and flipped. He's blemished the reference system (who knows how far reaching that will go)  Booking a "well known hobbyist" in MD VA and DC right now is just asking to be busted.  Our traditional screening methods are rendered inoperative. You can not rely on them. He's really done a disservice to all those he spent countless hours trying to become "king" of.
If you're in the infected area then think about not working there right now. If you cant do that then you must be extremely careful until this all shakes out. If you rely on references, find another way, if you rely on screening services, find another way, if you rely on seeing people known to the community, find another way.
And to think they bitch and moan about escorts and their need to be safe and all our safety measures but when one of their own gets caught up he spill his guts like the bitch he is. People want to know why i don't like "hobbyists" well that's why. I don't like men who want to insinuate themselves into the realm of escort business because it never ends well for US. They either want to control and manipulate us, or they fuck us over and sometimes they do both. Isn't that right El Flipo.
Just fuck the whore, pay her and go home.
*no I'm not providing links, not only were people outed but i don't want my site viewed on stat trackers
**and a big hello to all my new readers on private boards big and small across the nation