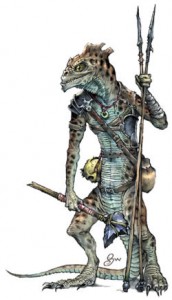 What is it about men that makes them act like fucking morons when sex enters the equation. Yes, I'm a hooker. I fuck for money. However that doesn't mean that when you speak to me you are allowed to speak to me like a hole or with disrespect. I know there's plenty of men out there who have no respect for women and it's not uncommon to run across them in your daily lives. But it just fucking chaps my goddamn hide when i get a phone call to my VIP (ie 400 buck ad) on a fancy web mall site, with my professional photos and well crafted upscale ad copy and some douche bag from Bakersfield, yanno the punch line for LA, thinks he can within 2 minutes of a phone call bring up a fucking bukakke party to me on the phone.
1. I'm not a goddamned porn star
2. I quite clearly advertise as a GFE
3. I don't suffer fools and make no secret about that
So what kinda of moron would think that I would be the right girl to speak inappropriately to over the phone and talk about sexual services. Oh she's the one i want me and all my buddies to jerk off onto in our thinly veiled homo erotic pleasure party. I know lets call Jenny. Shes known for being demure and compliant.
First of what the fuck are you doing Bako talking about sexual services in the first place. Try Googling "how to hire an escort" it might clue you in on a little appropriate behavior in dealing with a sex worker. Or if "The Google" is to difficult for your troglodyte brain to wrap itself around before you call a girl click on her website, then … i dunno READ the fucking thing. It's there for a reason, so you Neanderthals that only think with your tiny ill functioning cocks will come to what little sense you have BEFORE you make the call. Before i have to chew your fucking face off over the phone because you bring up your desire to engage me for a bukakke party.
There is NO reason for this, there is NO reason i should have to school a grown ass man oh how to be respectful to a women over the phone. Hooker or not. Do your goddamed homework, know who you are speaking to. Don't just see a picture on a website, grunt, scratch your saggy balls and make a call. It will only get you smacked down by a pro or ripped off by a scam and in the process it will piss in this case, me off. I'm a hooker not a hole. So don't treat me like one.
/End Rant