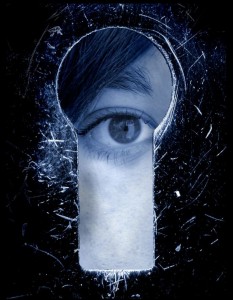 I've been stalked. I've been stalked in my real life a few years back, it was the first time something like that happened to me. I didn't know who my stalker was but wow he sure knew a lot about me. My name, where I lived, my phone number, details about my life. It was pretty awful. I had to inform my neighbors, my landlord, my parents and the police. Yes i contacted the police. I slept with a baseball bat under my bed and registered for a concealed weapons permit. It went on for about a year. I took advice from everyone with knowledge on how to handle the situation and what to do. I'm sure that advice I followed kept me safe. Eventually it just stopped. Poof! Done! For a long time I didn't know who it was who had stalked and harassed me. Then they slipped up. I suppose because  they had likely began bothering someone else who didn't take the steps I did, who didn't have the help I did in how to handle the situation. I now know who my stalker was. Someone I knew in my real life, a man I had gone home with once years back and who had recently entered my social circle because he was dating a girlfriend of mine. Obviously he's a fucking damaged person.
That experience taught me a lot so when I was stalked as "Jenny" by someone who knew me as an escort I knew how to handle the situation much better then if I had never been stalked in the real world. I also had resources that most people wouldn't have.  I believe the intent was to terrorize me and make me afraid of "would could happen" if my secret life were to be exposed to the public but I cant control other peoples actions i can only control my own and how i react to people. I took steps to protect myself and called it a day. Que sera, sera and all that jazz.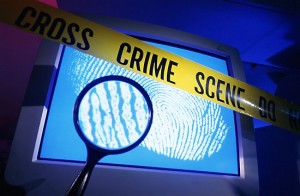 Is it a commentary on the world we live in when women are so frequently stalked? Ex lovers, friends, detractors, acquaintances, fans, it seems like anyone can cross the line these days. You read about it in the papers all the time. Does the technology we have now make it easier for unstable people to cross the line thinking they cant be traced, thinking what they are doing is anonymous? Maybe but the truth is  if you chose the Internet as your venue to further someones stalking or harassment you actually have made yourself more traceable, more locatable, more vulnerable to being caught  and in more extreme cases more prosecutable. There are electronic footprints available to law enforcement, sure you need to go though proper channels but now that so many women (and men too) from so many  different walks of life are being stalked, when you contact the proper authorities they are more likely to listen to your story … even if you are a whore. This I know from experience. They listened to me. They will listen to you too. If they don't listen, find someone else who will. Keep looking and keep trying to get help.
You have to do your due diligence, you have to be proactive, you have to protect yourself, you have to take steps to end your stalking. You will not only feel stronger but your life can and for many people it often does depend on it.
Resources:
CyberAngels
www.cyberangels.org
National Organization for Victim Assistance
www.try-nova.org
Stalking Resources Center
www.ncvc.org/src/
Working to Halt Online Abuse
www.haltabuse.org