I recently had an exchange with another provider on a message board that got me thinking. The subject was simple, some bone head hobbyist posted asking the question. How many times do you have to visit a provider before she will fuck you for free. (always some schmuck on a message board looking for a freebie) It got the typical response from both men and women, which was don't be a ass-hat providers charge for fucking.  I added my two cents and asked the poster when was the last time HE worked for free and then suggested if he was looking to get laid for free that he tap his wife or try his luck using all that charm he displayed at a local bar.
You would think that would have been the end of it.. this poor dude did get quite the beat down from everyone.. well almost everyone.
It happens a lot and its happens in this poor economy more often then it should but there is always some provider who thinks if she wiggles up to the hobbyist point of view, even if that point of view is detrimental to providers in general and then tries to reshape the conversation she can turn the discussion into marketing her services and away from the discussion in general.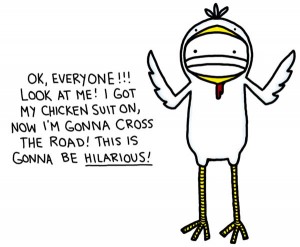 So in this case this provider, who i referred to as a  hooker but she took offence to that, (hey a rose by another name.. but whatever) stated her views that working for free was commonplace in the "real world" and that she didn't see anything ridiculous about a hooker fucking her clients for free. Though on its face when you don't charge for sex your not a hooker but I'll leave that alone. Now i saw this for exactly what it was, a ploy. It's been done over and over and by those more skilled then this chick. The idea is to get the men to side with her "see that chick thinks freebies are ok!"  in the hopes they will book with her cuz you never know when that "free session" will happen. I mean shes already said she doesn't think there is anything wrong with it and that implication is that she does give it away for free. I like to call this the message board "look at me, look at me" post. Now you can bet your sweet ass this hooker …errr provider wont be giving away any free sessions  but some poor slob is going to fall for it. So is it good marketing? Possibly, she might get a session or two out of it. However it does a greater disservice to her fellow providers in the fact that shes trying to reshape the message in hopes of getting a extra session and not thinking about what that reshaped message is and how it will not only affect herself in the future but her sisters in arms. Now lots of chicks don't give two shits about other providers, id id be willing to bet this hooker is in that camp, however she shouldn't be so short fucking sighted.
A hooker advocating for free sessions? Does she really wanna have that fight alone in a hotel room  when a bigger stronger client who has invested time and money in her and decides that its now time for his free session?
Hey if some dumb hooker wants to devalue her product and give away what she sells at a premium its her prerogative but that's the kinda shit you keep under raps so it doesn't bite you in the ass down the road. So you're not known as the "free session" girl. Or have to fend off someone who heard from someone else back channel that you gave it to your other client and now hes entitled. Cuz we all know how much hobbyist back channel, hell they even have a site CALLED backchannel.
Oh and once you give it away .. they will never pay for it again. You've just made your product worth what they paid for it… nothing.