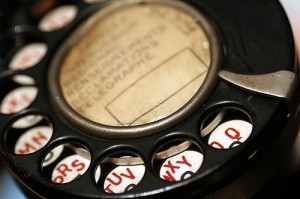 I was encouraged by my girlfriend Adora Cash and decided to join Niteflirt. What is Niteflirt? I had always heard of it but never really explored it. Its a phone sex, sex chat, webcam show service. The oldest, most reliable and most used by ladies in the sex business, I came to find out.  You can have different levels of participation which works for me since I'm not really a cam kinda girl. Unless its Chatroulette, oh how I love Chatroulette! but that a post for another day.
I set up my Niteflirt account with several different ads. You can have them in different categories (sex toys, sex, anal, oral sex, fetish, anything goes, etc)  and decided I would do the whole phone sex thing, sell some exclusive content (yeah that's right exclusive content: pics, audio, video, other dirty things I'm still working out)  and feel the whole place out see what I was comfortable with. Turns out I can phone fuck like a champ. Who knew? I didn't. I never really participated in a lot of phone sex in my life. I was way to busy fucking for real. So I was nervous… turns out there was no reason for that.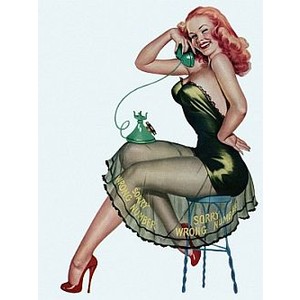 Being a former Pro Domme I also have ads up for domination, foot fetish, sissy training, etc.. I will make more of those as time goes by and figure out what niche in that world I'm most comfortable with, as I did leave that profession for a reason. I've also added some pretty dirty ideas to the submissive women section (just waiting on approval) I know when you think of "submissive" Jenny DeMilo isn't what comes to mind. However I thought it would be a fun thing to give a go, I love to try new things, plus I know there are people out there just dying to have me in a "bottom" position and if that's what they want… Then why the fuck shouldn't I try to provide it… for a price.
I'm enjoying Niteflirt more then I thought I would, I seriously am. I love being surprised by phone calls and having to drop whatever I'm doing to service phone cock. Trying to find new ways to be creative, bouncing off my partners ideas to guide them to a mind blowing phone climax. You have to be creative, thoughtful, intuitive and a fucking filthy whore.  Sounds like me in a nutshell.
Maybe I will graduate sometime to cam shows, I'm a little to shy for that plus being an escort who doesn't show her face it could be problematic. I currently do "one way" cam shows, you show I tell ( err boss you around sissy boys) and I rather enjoy that. I can be bossy … shhh. Ive added the make a call button to this website and ive been letting people know via Twitter when I'm available and such. Adding new things every day to may ads. Trying to make them look professional but reflect my thoughts. Like I said I've been having fun. I've been tackling Niteflirt like I do everything else in my life systematically and by the horns.
Who knew being an on-call phone cock whore could be so much fun!
BTW, my direct phone bone line: 1-800-TO-FLIRT 94-37-015