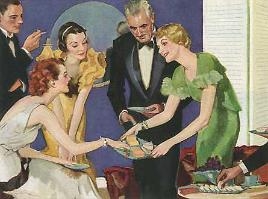 I've been to a lot of parties, all different kinds of parties.
Weddings parties, children's parties, cocktail parties, bachelors parties, work Xmas parties, costume parties, fancy A list Hollywood parties, slumber parties, rock and roll sushi parties, frat parties, swinger parties. Small, large, private, public, you get the picture. I've attended a really good cross section of different kinds of parties though out my life. What can I say I'm a notorious party girl.
I went to a party the other night, a hobby party. More commonly called a "meet and greet" it's really a cocktail party where providers (hookers) and hobbyists (johns) can meet in a relaxed social setting. Eyeball each other and see if they want to meet up for a paid date at a later time. How does a hobby party differ from any other kid of party? It really shouldn't but it does in one very distinct way.
The men tend to be rude obnoxious fucks when attending a "hobby party"
Many are playing grab ass, pretending that they are a hot commodity and manhandling the chicks, telling themselves they all want their fat, unfashionable, no mannered, halitosis infested, boorish asses.
Other are still trying to up their hobby credibility, showing up in rented exotic cars with highly sought after providers. Thinking it shows the other dudes how fucking cool they are. Yeah the Maserati is rented and so is the girl how cool can you really be? umm not very, loser.
Others are simply there to be nasty to girls trying to make a living, to feed their own egos. Snubbing providers and or leading them on. Pretending to be interested in their wares, letting escorts invest time and effort in them  and then turning them down.
A few are in wannabe pimp mode, selling their websites, photo services, "guidance" whatever they think they can make a buck with or get a free session with. Working the room like a desperate unsold screen writer who bluffed their way into an A- list celebrity party.
I expect a certain amount of social awkwardness at a hobby party. Face it, there's a certain kind of guy who pays for the attention of escorts and sometimes that's a guy who's nice but just doesn't have the social graces and maybe the experience. However that doesn't mean free reign on being a rude douche and really those shy guys kinda hang back and if you approach them they are generally nice although maybe a little unsure of themselves. That's to be expected.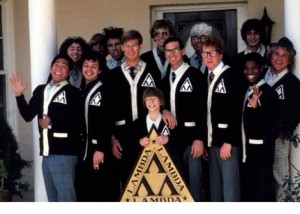 Whats not to be expected is grown, experienced, married, businessmen who don't have the common courtesy to ask a women sitting at a bar he's been chatting up for 15 minutes if he could by her a drink. Or if introduced to a lady extend and shake her hand, look her in the eyes and say "it's nice to meet you" not mumble something unintelligible under his stinky breath then slink off like a fucking weirdo because shes not his type. Again it's called manners fuck-nuts.. use them.
I witnessed all kinds of really unacceptable behaviors at the party I went to the other night. I actually saw a guy refuse a ladies card when he had just spent 20 minutes chatting her up and hogging all of her attention.  I saw a man interrupt a conversation with a few people to ask a lady an unrelated awkward question and after she politely answered it, he stormed off in a huff because she went back to her original conversation and didn't shower him with attention. She was polite and kind and he was a ill mannered fruit loop.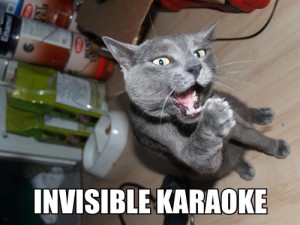 Oh and no one is there to listen to you sing Karaoke over and over and over.  You are no rock-star because you can sing an off key and pretty sour version of Huey Lewis' "I need a new drug" sure sing one song, knock yourself out but least you forget the point of the party? Oh yeah, to meet hookers so that you can pay them for sex. You're not there to get discovered by David Geffen.
There are friendly, cordial, polite men that go to these parties. They are just harder to come by. They are usually people I refer to as "my friends" because my friends are generally nice people or they are "new guys" this is there first or second time at a meet and greet. Those are the men you will see me talking to at a meet and greet. If I am hunkered down in one spot talking to a gent for a while or a small group of guys, then he/they have shown me some class, charm and manners.
This kind of rude behavior I never see at parties in the civvie world, because people are at parties to have fun. It seems that at these hobby parties there are all kinds of hidden, secret and often mean spirited agendas. That's not fun, that makes me not want to go to them anymore. Trust me, I can be 100 different places, with 100 different people all of them more interesting, exciting and entertaining them some married middle aged, rude piss-ant who thinks because the ladies at the party are escorts, he can treat them like …whores.
Editors note: This blog post seems to have attracted a lot of attention recently. If you wish to repost it please email me for written consent as it is copyright protected. I also would invite you to comment in the comments section but please keep it polite.