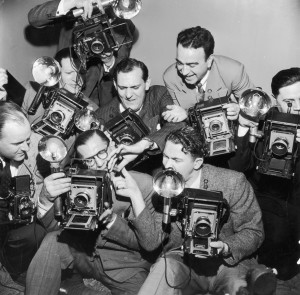 I was minding my own Twitter business when it popped into my stream, Eros Guide announced they were coming to my city, Washington DC for a photo event. I clicked the link. Seems Eros is getting into the escort photoshoot business and they are doing it in DC. I was pretty irritated right away but not for the reason you might think.  What bothered me about this was that Eros Guide was selling these photoshoots for outrageous amounts of money 1200-1500 dollars of hard earned escort cash thats 3/4 times the going rate and marketing it towards "new escorts" The package they were offering was a shoot with a photographer with a minimal portfolio that had a grand total of 1 adult photo, one location for everyone just to make sure your pictures looked like all the other girls shooting, a make up artist, a "social media blast" whatever the fuck thats suposed to mean and of course an ad on their site. You'd also get a cookie cutter website of some kind as if online escorts don't overwhelmingly have those already. If you opted for the higher shoot price you would also get a totally unnecessary video which they would give you the embed link to or put it up on YouTube or Vimeo for you where it would surly violate TOS and get your account deleted. Ask me how I know that.
Lets break this down…
Photoshoot: I've done shoots with multiple girls in one day and i've always offered a discount on them. I used to call them "shootouts" back in the day and it was mainly used by ladies who just needed a few current photos to add to their existing galleries. Why did I offer a discount on them? Because when you have one location and multiple girls you run the risk of having your photos look similar. You don't have time to reset lights 5,6,7 times when you are pushing though that many models a day. You only have time to pose a girl in the same 4 poses as the girl before and move on to the next. Thats just a fact and anyone who tells you different either hasn't done a shoot like that before or is flat out lying to you about what they can achieve.
The Eros shoot information was vague, never telling you how long you'd get to shoot or how many photos you'd get and if they'd be retouched or not. All the details you'd want to know and information you should have before making a decision on any shoot let alone a shoot that expensive. For that kind of money you should be shooting with a photographer with a name and reputation or you should be getting a fair amount of shoot time, like a half day or a full day. You will get neither with this Eros Guide Photoshoot event. Its just logistically impossible.
So why is Eros getting into the photo business?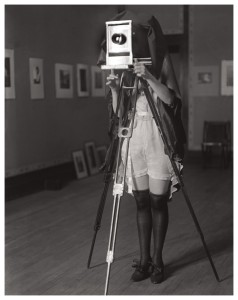 It seems to me Eros is trying to compete with Backpage. Backpage is kinda kicking their ass in some markets and i'm sure they would like a slice of those profits.  Instead of buffing up their 2nd or third tier markets and getting those markets to recognize Eros as the go to site, it looks like like Eros is trying to peel off Backpage customers in hopes that the eyeballs with come with them. The implication is Eros thinks those customers don't know how to market themselves or doesn't have photos up to Eros' standards. All that would all fair and good if thats how they were framing these little photoshoot events. But thats not what they are doing. They framing as if they are helping providers. To further add to that perception they are offering a free lunch (no such thing as a free lunch!) where they will have "speakers" who will offer escorts services. Let me rephrase that. Where escorts will be captive audiences to people who want to sell them stuff.
The frame is, come to our one stop shop and walk with everything you need to market yourself as a high end hooker. I.E. Advertise with us and not with them. With us you're high class with them you're just a whore. And thats what pissed me off most about this. This whole thing is being marketed to girls who wouldn't know any better because they might be new to the business or  who have little resources which is why they are advertising where they currently are and Eros is taking advantage of that to the tune of 1200-1500 bucks.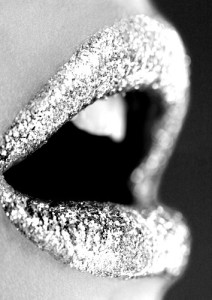 Real Talk: how many dicks does a escort have to suck to pay for a 1500 dollar photoshoot? Because when you start thinking like that then it becomes crystal clear what a rip off this is. Is Eros luring ladies with the promise of getting more money per hour because she has an ad on Eros and some assembly line photos?  Really thats all it takes? Who knew! Oh i know anyone who's been around the block a few times and has been in the business for more then a hot minute. If it was that easy everyone would a high end hooker.
I'm extremely disappointed in The Eros Guide. I have been critical of them in the past but they spent a long time building up good will, trust and reaching out to members of the escort community. That effort was reflected in my continued support of them over resent years and my personal efforts to try to always answer questions when i was asked to help them understand sex workers and their needs better. But this…. this is a huge miss step. Add to that fact that after i tweeted my utter disgust over this whole debacle i got chiding text messages from a Eros staff member i'm friendly with who attempted to tell me how wrong i was but in the end only solidified my opinion that they are being totally and completely tone deaf at best and have a hidden agenda at worst. Years of trust crumbled in just a few hours. How fucking sad is that.