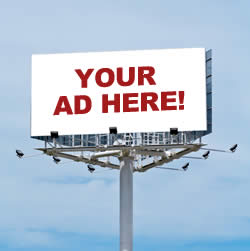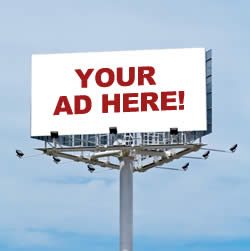 Advertising is always tricky when you're a sex worker. When I was escorting it was a monthly headache to figure out which sites to give my very hard earned cash to. Always trying to get the most bang for your advertising buck. Escort advertising is veryexpensive, it can be cost prohibitive and you have to be smart about it. No one wants to spend hundreds of dollars every month for no return and though no website can guarantee you business, they can give you an idea of their traffic stats to help you make an informed decision.
Now that most of my advertising is aimed at my fetish clip business, I'm always looking for new ways and places to branch out and put myself and my fetish product in front of new audiences. My advertising budget every month is small, I'm an indie clip and femdom hypnosis recording  producer who makes enough money to pay all my bills and my bills include food and board for my 4 year old ex racehorse.  I do alright though I wouldn't say I'm rolling in it like some of my peers who specialize in financial domination, those ladies clean up! I started to look at new places to advertise last week and shot off a few emails to a few websites asking for information. Pricing structures, traffic stats, the typical info you would need to start making a decision. Choosing an untried place to buy ads is always stressful because there's a good chance it will not pay off in any meaningful way. There is always trial and error involved.  I like to do a cost benefit analysis and lay out some expectations for myself  when making a decision on where to spend my ad cash. I come from the very real world of cutthroat advertising, but even if I didn't have a background in advertising its business 101 and though I do have a bod for sin, I also have a brain for business.
Why is it websites insist on treating you like you are just some dumb girl who shouldn't worry her pretty little head over things like potential impressions and traffic expectations? I find it more frequent with fetish directed websites than adult sites in general. Maybe its because adult in general is big  business in this world so if yo hit up an ad sales manager for a major adult website they are more then happy to ply you with loads of information to try to get you to chose them to give your money to. Not so much with fetish driven sites, getting info is like pulling teeth and it usually comes with a big helping of attitude. Its a pet peeve of mine, not because I'm a Dominatrix and I think the world should respect me for my existence but because I'm a business person who is trying to make smart decisions. Just like the dudes over a Goldman Sachs and the dudes in Atlanta trying to sell the world  a Coke© I'm no different just on a much smaller scale.  Maybe someday people will understand that just because it's the sex business and I'm in it doesn't mean I'm a dumb broad who is a mark to be taken advantage of. When that kind of attitude comes from a support service it reinforces that as long as we've come there still so much further to go. So I march on. Hearts and minds people … hearts and minds.