When people steal my content it hurts me. It hurts my bottom line and it hurts my creativity. It makes me want to raise my prices, to counter balance the money I lose on content thievery and it makes me want to stop producing content in certain niches where self proclaimed subs and slaves steal my content and swap it around like spit at a spin the bottle game. Telling me all the while how much they wanna you serve me and then steal from me at every opportunity. That makes you a goat fucking thief not a sub or a slave, or even a nice little perv who's just looking to get his rocks off it makes you a thief and  you sure as fuck are not "serving" me when you steal my hard work. I don't owe you jerk of material, in fact i dont owe you anything. I make a product, if your interested in it, buy it. Its quality stuff, I care, i put in the effort when i make it.
When you file share my work, I do find out about it, In a lot of cases I can trace back the specific file and I know which site it was bought from and get this my little goat fucking thieves most of the time, I can obtain your legal name. I have been known to send off a cease and desist letter to a goat fucking thief to their legal address and legal name, well… really to Mr and Mrs goat fucking thief. Maybe you don't want your wife to know you love to suck cock,  how much you want to be pimped out like a whore or that you secretly shove giant dildo's up your ass dressed up in frilly baby clothes. If you steal from me,if you take food off MY table, that might not be a secret I feel obligated to keep.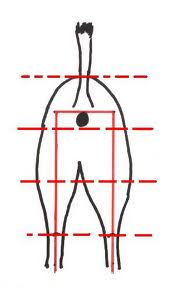 Keep that in mind next time you think hey no big deal if i give away to 400 people a 20.00 Mistress DeMilo  file. freeloading wanna be subs. Seriously how about I come to your place of business and take money out of your McDonald's paycheck.
Oh and to my lovely wonderful considerate and helpful perverts who keep me in the loop on stolen files, you are my favorite little pets and i will continue to show you the attention and the occasional favor  you so rightly deserve for keeping me in the loop. You truly warm my cold black bitter heart.