I recently went to Vegas for a long weekend with the Super Crush. It was a pure pleasure trip, no work… all fun. I was wined and dined in a story book fashion and Vegas in December is still my favorite time to visit.
My trip to Vegas in snapshots:
Tiffany's is always one of my favorite places to shop, though admittedly its mostly window shopping. I still am drawn to those pretty blue boxes and all the elegant understated goodies within them.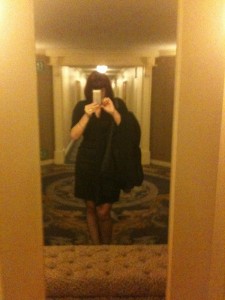 I bought a little Calvin Klein cocktail number to wear to dinner at Scott Conant's Scarpetta and the brand spanking new Cosmopolitan Hotel and Casino. I thought it would look awesome crumpled up on the floor… and i was correct.
People watching tucked away in the window of the Bond cocktail lounge at the Cosmopolitan Casino. Not only is this place amazingly beautiful but their speciality cocktails are just as yummy as the stellar service. Running my fishnet glad leg up those Hugo Boss slacks was just the icing on the cake.
Waiting for our table i got a chance to sit in the Library lounge which is exactly how you would want your own library to be decorated if you had a trust fund and mansion.Vintage leather bound books and Eames mismatched chairs.  Just across the way is Jaleo, Jose Andres tapas restaurant. Ive been to the one in DC and umm yeah its amazing.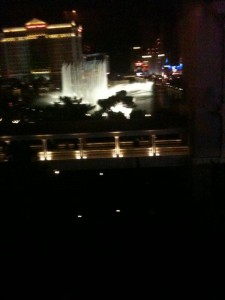 The view from our table made me giddy. I'm not sure who they thought we were but they accidentally gave us the best table in the room. Amazing views, delicious food, excellent service.
They need to explanation…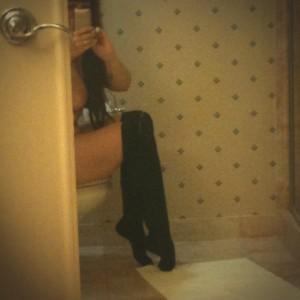 My favorite photo from Vegas. Yeah it doesn't fit with my little documentation of the weekend but who doesn't love a little bathroom humor!?
I cant wait for my next trip!